Since 1992 Smile Brookline's philosophy is to provide the highest standard of dental excellence by delivering comprehensive dental services in a "Zen" like atmosphere ensuring patients comfort. We pride ourselves on creating a warm, comfortable environment and delivering the highest standards of dental care. Our team of dental professionals is dedicated to helping patients attain the best oral health possible. Our practice is built upon clinical excellence, attention to detail, and advanced dental technologies.
Your dental health and your smile is our top priority. Our entire team is dedicated to providing you with the personalized, quality dental care that you deserve. Our goal is to assist each patient in achieving and maintaining a healthily and beautiful smile.
The Smile Brookline team delivers comprehensive dental services which include:
Comprehensive & Periodontal Exams
Cleanings & Deep Scaling
Oral Cancer Screenings – Velscope®
Digital X-rays
Night Guards
Teeth Whitening – Zoom Advanced®
Teeth Straightening – Invisalign®
Tooth Restoration – CEREC®
Single visit/same day customized color matching ceramic restorations
Digital Imaging Impressions
White Fillings, Ceramic Crowns, and Bridges, Porcelain Veneers
Customized shade match for the most natural looking smile
Periodontal Care & Implants
Non-Surgical Therapy
Dental Implants & Implant Crowns
Gum Contouring
Extractions
Osseous Surgery
Sinus Lifts
Bone Grafting
Functional and Esthetic Crown Lengthening
Advanced Technology Makes Your Visit Shorter
Our 5D technology and same-day restorations are completed while you wait!
Same-day crowns allow us to mend your smile in as little as an hour!
Only one appointment needed
No temporaries necessary
Digital scan for accuracy
Inlay and onlay restorations created in office while you wait
3D dental impressions without the goop or bad taste of traditional impressions.
Sleek camera makes impressions comfortable and minimizes gag reflex
Extremely accurate imaging
Used for crowns, Invisalign, and night guards
Reduces the need for adjustments and follow-up appointments
Achieve a straight smile without the hassle of metal braces and wires.
Clear aligners are practically invisible
Some people see results in only six months
Easy to remove for eating and cleaning
Preview your smile with digital technology
Relieve and help prevent headaches with a night guard.
Helps prevent migraine pain
Helps relieve tension-type headache pain
Can help prevent jaw discomfort
Helps prevent teeth grinding
Why Is Modern Technology so Important to You?
Discover how our Smile Brookline dental team goes above and beyond for your care.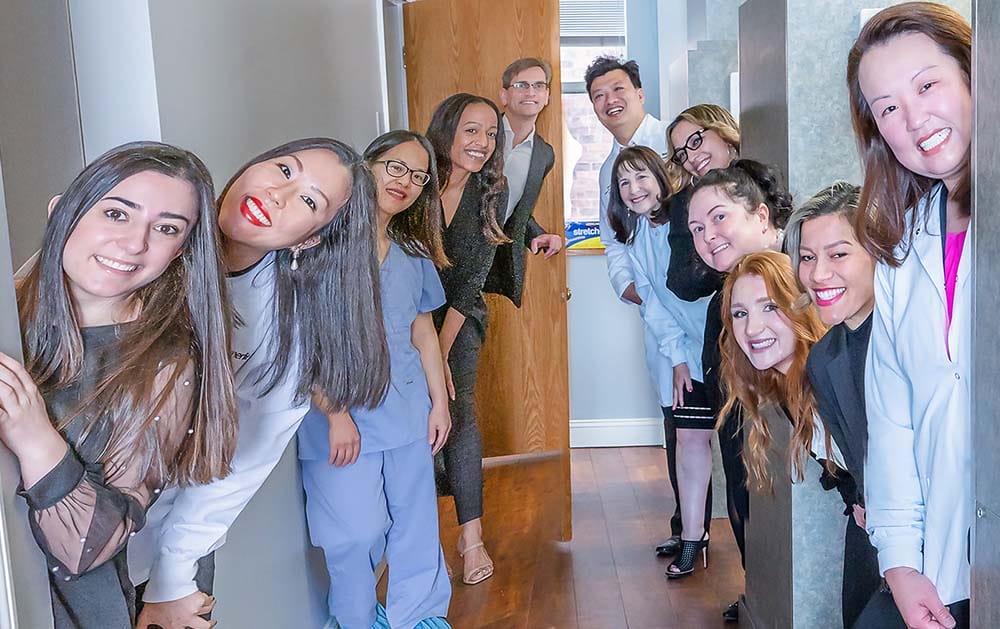 Increased Accuracy
Modern technology allows us to get a better picture of your mouth so we can see exactly what's going on, and plan accordingly.
Added Options
Every person is unique in their smile and desired treatment timeline. We like to have multiple treatment options to fit every situation.
More Efficient
Many of our technologies allow us to perform restorations in fewer appointments than in the past. This means less time in our office and more time living your life.
Enhanced Comfort
We choose treatment options that, when possible, are more comfortable for you and promote faster healing times.